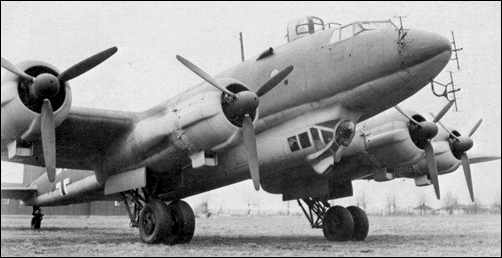 FW-200
FW-190A2
FW-190D9
JU-88A4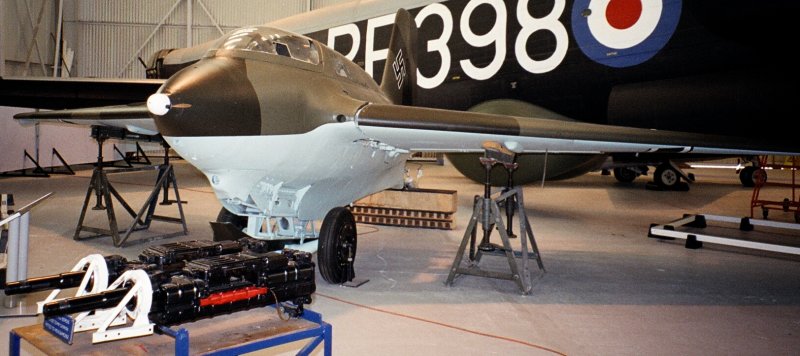 ME-162 Kommet
ME-262
As for the Gladiator, it was a good plane for fixing torpedo's onto, though the survival rate was quite low. It wasn't a real fun plane to fly nor fix (pile of crap in my book) but it was of the days when the American Texan and Buffalo planes were in service. To be very fair though, Adolf Galland flew one of these:
FW-44J
and also this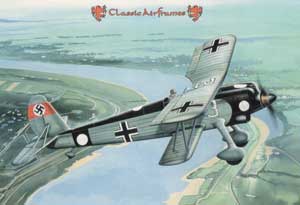 Arado AR 68
and also this
Heinkel He 51 LC
SO yes, its fair to have some of these biplanes flying in 1938, as the BF 109 was to be the top of the line fighter in 1938. However as I've said, the FW 190's were supposed to have retired the 109, but demand on a fighter that could be made faster, the 109 wins out.
Well, keep in mind when I picked out those american planes, here was my line of thinking, as a buisness, and what i didn't mention;
1.) I threw up the F4U cause it was around, and was very well known. They were about as common as the FW 190. maybe a little less. They are as I said, the equivlent to a high powered stuka.
2.) I listed these planes since the P-51 Mustang A thru D will be on the list, for sure. The Apache is like the Hurricane IIB. in a tier 0 to 2, Apache and Mustangs were the same vunerablity and same flight dynamics. just one was for dog fighting, and the other for ground.
3.) The Airacobra already exists in game, the Kingcobra is just a faster version of the same one thats already got mapped out. Don't have to spend much time making another plane from scratch. This plane could be phased out later for another model.
4.) The Thunderbolts were numerous as the P-51, but neither plane was available in great numbers until a year after we were commited (1942) and the Airacobra and Kingcobra's were already trying to fill those gaps until they were phased out, like the Apache.
5.) P-38 is already in game, so no mapping needs to be done, that's two planes now, that don't need much work or tweaking
6.) The biplanes would fit into the 1st tier of the game, but past that, they're useless. Don't get much use out of them and not many people would take them unless they're fitted with torpedo's and it just so happens MAYBE a navy battle would take place, then we'd see a lot of them.
7.) The FW 190D (Dora) was probably the best of the 190's run. I don't know WHY that its not in game.
8.) Me 262/162's should be in game, cause, well, here's what I was taught about war...
war isn't balence, its about about who has the edge over the enemy. If your equipment and training is better, then you have the advantage, and this forces the enemy to either do one of a few things...
1.) Surrender
2.) Die
3.) Train harder