Went to Pittsburgh PA early this month to attend Pennsic: a huge medieval war enactment that lasts two weeks.
Here's a picture... I'm on the right in the red adn black armor. that is my household under our shade tent up by the battlefield... We'd run out from under it when the cannon goes off to start the battles.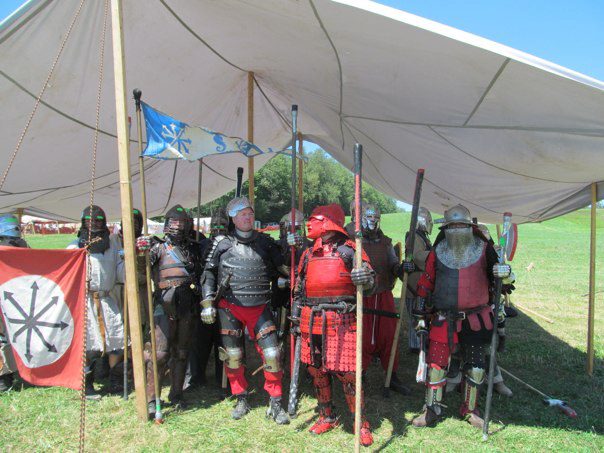 Some of the fighting... I'm almost in the center of the picture (red and black armor with the kettle helm)
Forming up for battle; the enemy army is assembling in front of their tents across the field...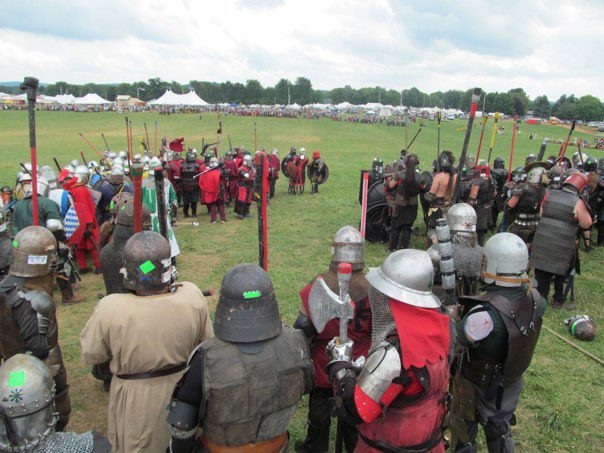 After the battle it's party time...